R&D Center

Our R&D Center, established in 2008, currently consists of Research and Planning Team, HMR Development Team and Beverage Development Team. We research and develop differentiated products to meet the customers' needs, using excellent quality ingredients including fresh fruits.
R&D Center pursues customized development system to improve the customer satisfaction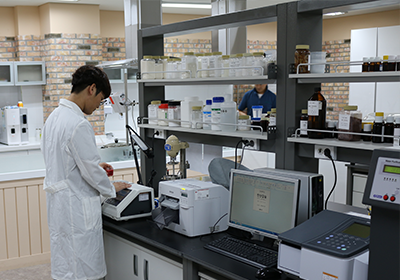 Beverage Development Team

We develop new products such as blended fruit and vegetable juices, coffee beverages, smoothie sauces, ice falkes with cyrup (Bingsu) and fruit products for dessert toppings.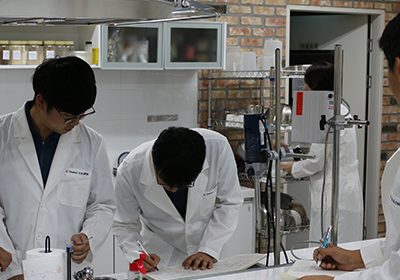 HMR Development Team

We develop HMR (Home Meal Replacement) products such as soup and sandwich, broth, lunch box, salad, seasoned meat, processed marin products, desserts, jams, meal service products, etc.
---
We will do our best to supply safe and satisfactory products to our customer through new product development and quality improvement